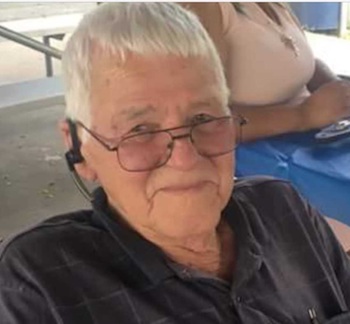 Local 42's Active Retiree Charles "Chuck" Gabert has been nominated to receive a new roof by a program that has been developed by Aspen Roofing which gives away 10 roofs per year across the country to those who are in need.
Chuck is a retired KCMO Fire Captain and is regarded as a hero by his son. He is active with Local 42. When he retired he recognized that the widows and widowers of the KCFD retirees were having problems and questions regarding their benefits. Charles helped to organize meetings and get togethers to help solve their problems. He sends out notifications via his phone tree to the retirees. He helps organize and plans picnics, Christmas luncheons, and helps when people need assistance with funeral arrangements. Charles devotes 99.9% of his life to the fire department. His love is the KCFD. He also, volunteers for The Ronald McDonald House in Kansas City, MO.
We invite you to visit the Cover for Others website and cast your vote for Charles Gabert who is very deserving of this cause and is very much in need of a new roof. There is NO limit to the amount of times you can vote and we encourage you to help us disseminate this message via E-mail and Social Media with your friends and family.
The Greater Kansas City Chapter of CLUW will be volunteering at the Kansas City Ronald McDonald House locations this year.
Thursday, August 2nd at Wylie House

Thursday, October 4th at Wylie House

Thursday, November 29th at Wylie House.
Among the deafening chorus of "me too," heard everywhere, we remember today that Missouri's working women were subjected last year to a series of calculated and cruel assaults by Governor Greitens and some of the politicians elected to represent us in Jefferson City. Politicians who spent January until May making it easier for CEOs to discriminate against workers and get away with it, and passing an unfair and dangerous so-called "Right to Work" law, punctuated the regular session by overturning locally approved wage increases, slashing wages in St. Louis, where working families had waited years while corporations fought in court, and pre-empting the wage increase recently overwhelmingly approved by Kansas City voters. This shameful session was followed by two massively wasteful special Sessions, including one last fall when almost one hundred thousand Missouri tax-payer dollars were spent to limit Missouri women's reproductive freedom, and give even more control to their bosses. Mean-spirited budget cuts to some of the lowest income Missourians, including cutting prescription aid for poor seniors, and eliminating tax credits for elderly renters, will hit women especially hard.
After these sessions of extreme legislative overreach, Missouri CLUW members helped to collect some of the over 300,000 signatures to put repealing that "Right to Work" law on the ballot.
With the opening gavel of the 2018 Session, the Missouri Coalition of Labor Union Women urges our elected leaders to resolve to do much better by Missouri's working women. Instead of even more of the tired, old, unnecessary, and unfair attempts to limit workers' freedoms to collectively bargain, our elected leaders could look to pass paid leave policies, or implement some needed legislative safeguards to protect individual social media accounts from the prying eyes of bosses.
The Coalition of Labor Union Women is America's only national organization for union women. CLUW is a nonprofit, nonpartisan organization within the union movement, with over 40 years of commitment to promote affirmative action in the workplace; to strengthen the role of women in unions; to organize the unorganized women; and to increase the involvement of women in the political and legislative process.
Politicians, be advised that Missouri's working women are watching!
In Solidarity,
Robin "Robbie" Robertson, President, CLUW Missouri
Cathy Sherwin, Vice President-elect, CLUW Missouri
Kim Cook Bell, President, CLUW St. Louis Chapter
Jessica Podhola, President, CLUW, Kansas City
The Greater Kansas City Chapter of CLUW would like to recognize the Kansas City Labor Beacon and the United Labor Credit Union for their partnership. This website would not be possible if not for the generous financial support that these organizations have provided to GKC CLUW Chapter.

If you would like to become a GKC CLUW Partner we invite you to click on the CONTACT US button on our website and we will get back to you as soon as possible.